Freezable and Reusable
Designed with freezable gel inside the liner

Reusable packaging eliminate plastic and cardboard waste

Ideal for grocery and delivery
Thermal Temperature
Maintains food-safe temperatures for up to 15 hours
ITEM: PKF-UD-P01 UPC: 819035026318
Built-in

EcoFreeze™

freezable gel liner

No insulation needed

No ice packs needed

Collapses flat to store in the freezer

Shoulder straps and side haul handles

Tamper-evident tab

Hinged-lid design allows for easy top loading

Patent Pending
Capacity
24 L
External Dims Open
14"H x 14"W x 10"D
Internal Dims Open (when frozen)
13"H x 13.5"W x 9"D
Collapsed Dims
4.5"H x 14"W x 14"D
Weight
8.8 lbs
P

U-coated polyester exterior

PE closed cell foam insulation

Semi-rigid PE board

Non-toxic freezable gel liner
C

ollapse flat and store in freezer overnight, until frozen solid

Open and pack full of frozen and refrigerated perishables

Sturdy design, with wear resistant materials, ensure extended durability, for maximum ROI
Totes can be wiped with a disinfectant spray and towel or disinfectant wipe.
Collapsed totes freeze overnight. Never add ice packs again.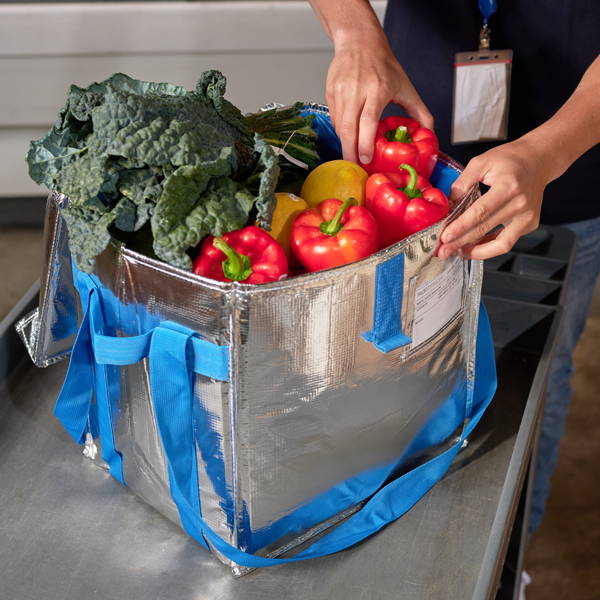 Picked items go directly into the frozen totes, providing longer staging windows, eliminating the need for refrigeration.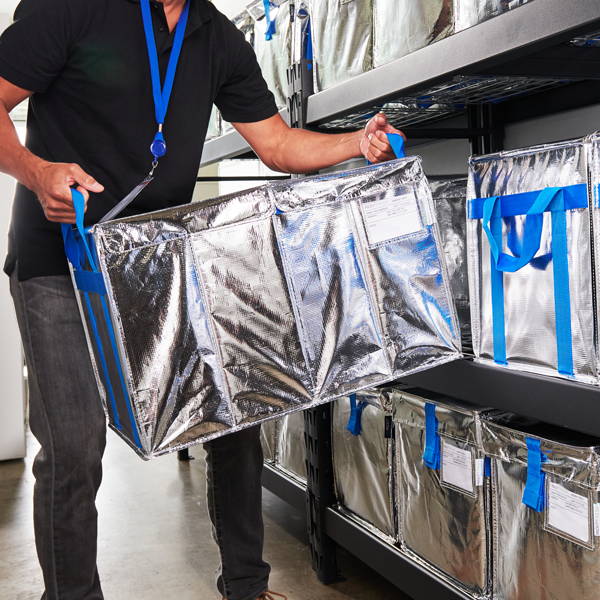 The most flexible refrigeration solution that lets you scale immediately to meet your demand. Consolidated orders improves accuracy and efficiency.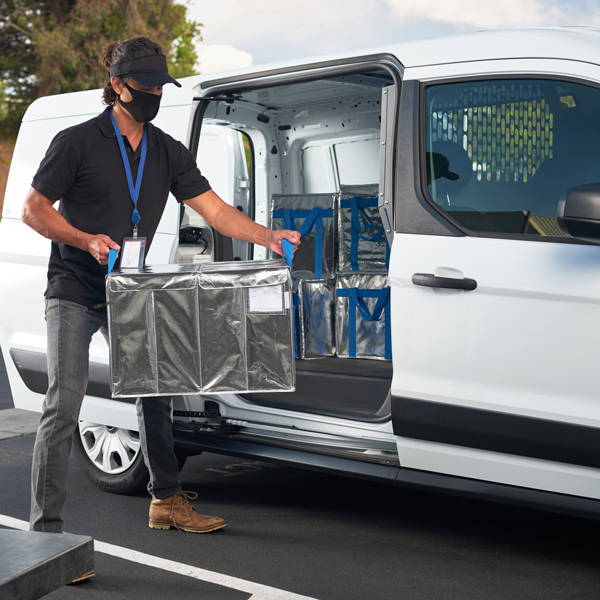 Choose curbside pick up, attended and unattended delivery methods.